Curriculum Vitae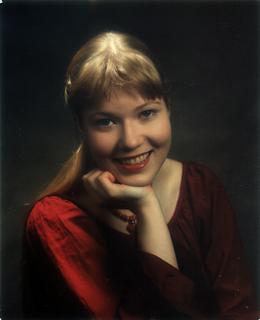 Curriculum vitae
Curriculum vitae

Kati Eriikka Arikoski (born in 1979) commenced her piano studies at the Conservatory of Kuopio, Finland. Since 1999, she studied the Turku Art Academy in Finland and graduated as a piano teacher the spring 2005 from the class of head teacher Jukka Juvonen. In spring 2008 she gratuated from master's degree at the Royal Danish Academy of Music in Copenhagen and continue her studies at the soloist line with professor Niklas Sivelöv. Arikoski studied at the Music University of Graz between 2001 and 2003. She has also frequently participated in master courses, both in Finland and abroad. Her teachers have included Matti Raekallio, Erik T. Tawaststjerna, José Ribera, Pierre Réach, Emanuel Krasovsky and Liisa Pohjola, et al.
She has given a number of solo concerts and has been a member of various chamber music ensembles in Finland, the Faroe Islands, Denmark, Sweden and Austria. She also performed with the Turku Philharmonic Orchestra in May 2004 at the Concert for Young Soloists and played as a soloist with the Sigyn Sinfonietta in autumn 2006. Arikoski won third prize at the National Leevi Madetoja Piano Competition in Oulu in January of 2006. She was also awarded a special prize, a recital, for best performance. She has also taken part in boxing events, earning second place in the FinnishLadies' National Championships in 1997 and winning the title two years later.
Arikoski is an active chamber musician. She performs with viola player Jussi Aalto and forms a pianoduet with Anna-Mari Murdvee. The piano duo, which performs mainlyfour-hand piano music, has played together since the year 2000 and has performed in various places in Finland, including Helsinki (Pianomozart Festival 2006 and Stadia Concerts Series) and in Turku Aboa Nova Festival. They have also performed abroad in Austria and the Faroe Islands. With Jussi she has given concerts in Seinäjoki, Kuopio, Turku, Forssa and in Copenhagen.
Arikoski also belongs to the group "Elokuu Enseble" that has given concerts every year since 2000 in Seinäjoki in the Chamber music series "Tunes of August", as the name already implies, always every August! Read more: www.elokuu-ensemble.com.